Red Dirt Rendebrew – Friday night Featuring The Black Lillies
July 13, 2018
5PM - 11PM
---
About Red Dirt Rendebrew – Friday night Featuring The Black Lillies
It's the 1st Annual "Red Dirt Rendebrew" at Lewis & Clark Brewing Company.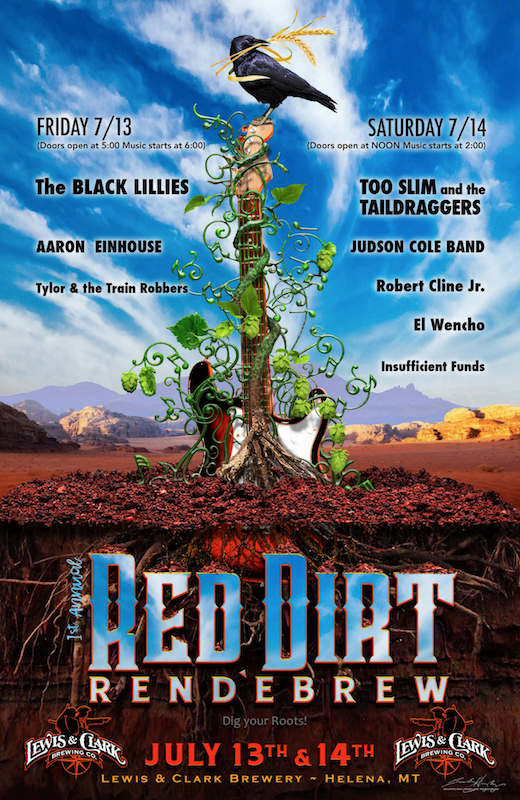 We will be closing the street, bringing in bleachers and building our big stage in-front of the new brewery "Block Party Style".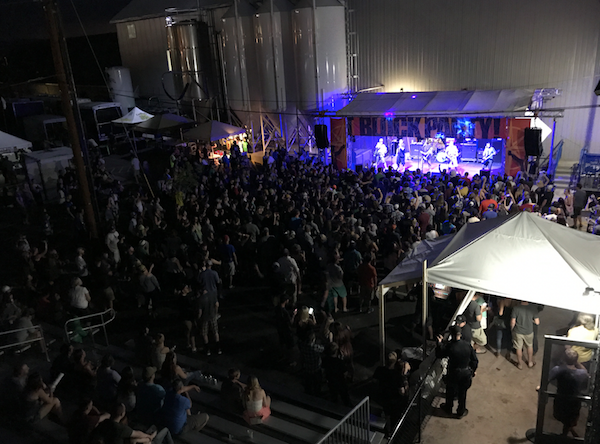 Friday night music starts at 5pm with Tylor & the Train Robbers, then Aaron Einhouse, then it's our headliner
The Black Lillies-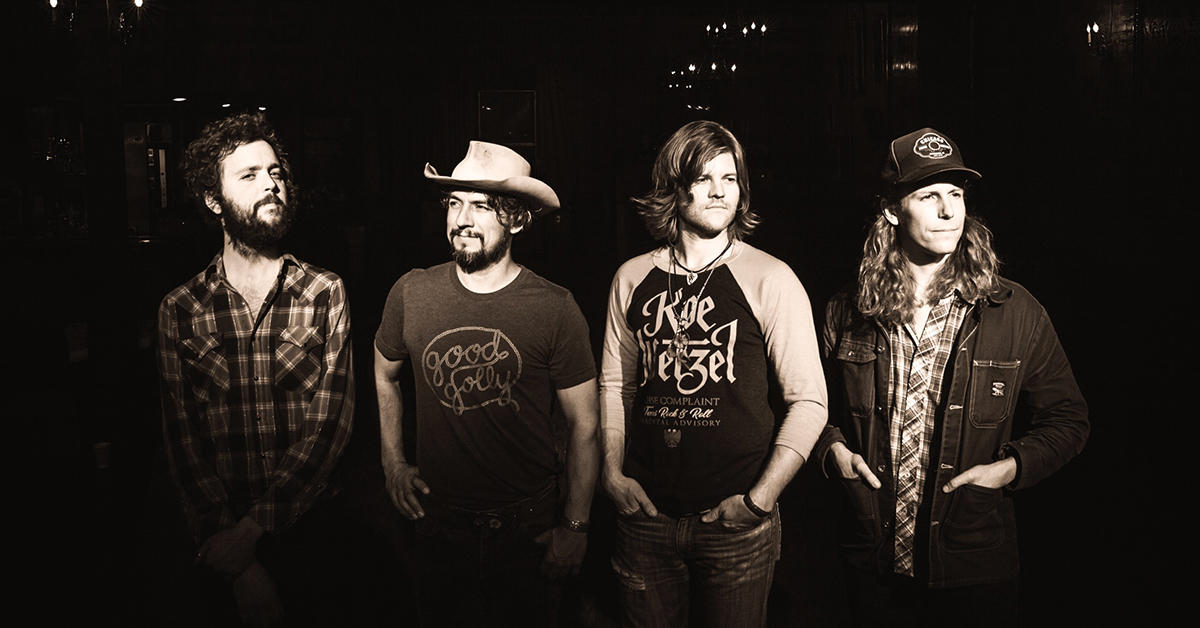 The Black Lillies have never backed down from a challenge: proudly independent since their formation, they are always pushing forward and evolving, letting the inspiration and music take focus. That drive has led them to become one of Americana's biggest success stories: an internationally-renowned band of roots-rockers, armed with songs that blur the boundaries between folk, soul, red dirt country, blues and rock.
With four albums under their belts, the band has been a mainstay on radio and album sales charts, promoting each release in the blue-collar tradition: by hitting the highway, averaging 175 gigs per year. That road-warrior work ethic has become as integral to the band's success as founder Cruz Contreras' songwriting, taking the band from coast to coast, border to border, and even country to country. And they have racked up accolades as easily as the miles on their Sprinter, winning praise from outlets including American Songwriter, Rolling Stone, NPR, CMT, Wall Street Journal and Billboard.
Aaron Einhouse
When Aaron Einhouse makes music, he creates with a deep reverence for the world's greatest storytellers and admiration for the great men who came before him. Einhouse explores life, love and heartache with his fourth studio album It Ain't Pretty, which is his most imaginative and literary music to date.
But Einhouse comes by his creative process honestly. The family man and father of three is always studying. When he is not with family, onstage or in the studio, he can be found touring the country in a passenger van (named Vaän), listening to audio books and writing songs. The long hours on overnight road trips to the next town on tour serve as Einhouse's office time. He is also an avid reader who packs Charles Bukowski on hunting trips.
Einhouse has built a loyal following with his previous releases — Blue Collar Troubadour, Hello Road and Off the Edge and by touring tirelessly across the country.  His new album It Ain't Pretty is already critically acclaimed in No Depression, Elmore Magazine, AOL, Whiskey Riff, Roughstock and NYC's Park Bench who claim "It Aint Pretty is a celebration of the gritty reality that makes a musical poet write such songs in the first place. It is a collection of songs that would survive even the driest desert, and might even inspire new life to grow there."
Tylor & the Trainrobbers
Tylor & The Train Robbers debut album "Gravel" is a perfect blend of gritty americana and outlaw honky tonk. This album has been described as honest, inviting and quintessentially western (Micheal Deeds – Idaho Statesman). Released in May of 2017, "Gravel" is a compilation of 10 original songs written by lead singer Tylor Ketchum. Tylor describes this album as a snapshot of the band just as you'd hear them at a live show.
Currently, the Train Robbers are on the road touring throughout the US and are working on recording their second studio album, due out in the summer of 2018.
Visit Red Dirt Rendebrew – Friday night Featuring The Black Lillies's Website
Find Red Dirt Rendebrew – Friday night Featuring The Black Lillies on Facebook
Ticket Prices 1 day pass - advance $ 19.00, 2 day pass - advance $ 29.00, 1 day pass at the Gate $ 25.00, 2 day pass at the Gate $ 40.00